Premier Play for Magic in 2013
With continuous feedback for changes and enhancements to Magic's Organized Play, each year continues to deliver a better experience for players worldwide.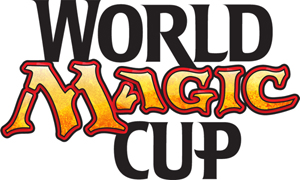 In today's announcement by Helene Bergeot, 2013 is bringing some sought-after improvements:
The World Magic Cup will have player eligibility minimums to host an event, and...
these events will be promoted and supported significantly more, starting with a unique card for each qualifying attendee.
Next's year's World Magic Cup will be held in Amsterdam, Netherlands.
The FNM Championship series will be discontinued after the 2012 event at GenCon this year.
The first three months of 2013s Grand Prix schedule will be announced during the live coverage of this year's World Magic Cup.
The 2013 Pro Tour locations were announced:
Event
Location
Dates
Format
Pro Tour Gatecrash
Montreal, Quebec
Feb. 15-17
Standard / Gatecrash Booster Draft
Pro Tour "Sinker"
San Diego, California
May 17-19
      Return to Ravnica Block Constructed /
"Sinker"/Gatecrash/Return to Ravnica Booster Draft
2013 World Magic Cup
Amsterdam, Netherlands
Aug. 2-4
Mixed
Pro Tour "Friends"
Dublin, Ireland
Oct. 11-13
Modern / "Friends" Booster Draft

You can read her complete announcement in today's Feature Article on DailyMTG.com!
Comments
comments