Second 2013 Grand Prix Promo Revealed
Today, according to a post on Reddit, one local game store discovered a new promo within their Game Day package.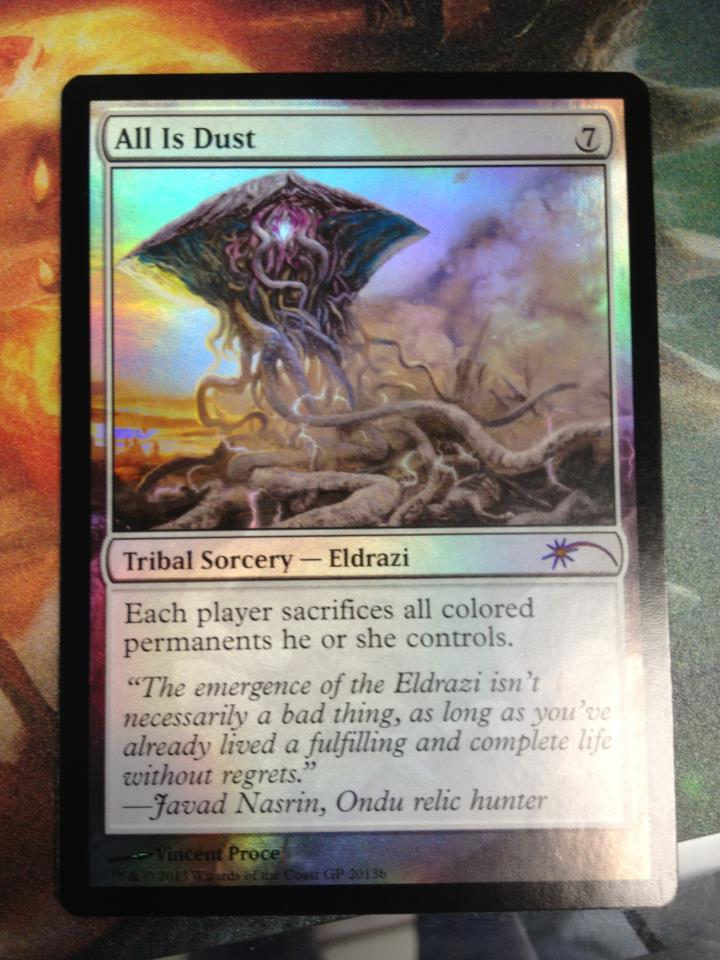 All is Dust will be the Grand Prix promo for the second half of 2013. Primeval Titan is the current GP promo.
This card sees plenty of casual, Commander, and Cube action, and was originally in Rise of the Eldrazi, a set with plenty more hard to find foils.
Comments
comments