Who to Follow – Judges, Part 1
Last week we got into a couple of Magic's hardest working contributors. This week I wanted to highlight two gentlemen who I feel represent an excellent value to their followers. As always, this list is by no means exhaustive so if you have a favorite judge you'd like to see profiled in a future installment treat the comments section at the end of this article as your virtual suggestion box. A follower's endorsement goes a long way toward making the case for someone's demonstrable value to their followers, after all.
Thanks for continuing with me on this journey. Without further ado, let's get started.
Riki Hayashi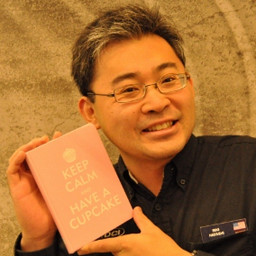 Where You Know Him From: Where don't you know him from? Level 3 Judge, contributor to nearly every noteworthy Magic website
Current Title: Star City Games contributor
Social Media: Facebook
Google+
Twitter
Blog
TCG Player Archives
Channel Fireball Archives
Star City Games Archives
Podcast
What can't this man do? Arguably Magic's first "celebrity" judge, Hayashi has been a prominent member of the judging community for years. He went above the call of duty to write articles on many different sites that explain tricky interactions, changes to the rules, or just recounted entertaining stories from his storied career as a judge. Hayashi has been educating us so long we'd hardly know what to do without him around. Couple his impressive writing resumé with the best podcast concerning judge issues on the web and you have an indispensable contributor to our community.
Not shy about weighing in on issues big and small, I can't recommend at the very least following him on Twitter quite highly enough.
People would have a lot less trouble conceptualizing the trigger policy if they thought of it as Forgotten Triggers, not Missed.

— Riki Hayashi (@mtgRikipedia) December 21, 2012
Arthur Halavais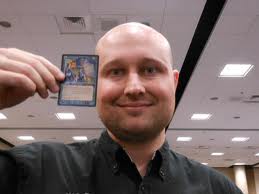 Where You Know Him From: His judging career or impressive career as a player
Current Title: Self-employed, Level 2 Judge, PTQ grinder- he does it all
Social Media: Google+
Twitter
Blog
Podcast Appearance - Planeswalker Asylum
Podcast Appearance - Brainstorm Brewery
Arthur was one of the very first people I followed on Twitter and the value was apparent almost immediately. Don't let a perception of my personal bias fool you. Although Art is a dedicated finance grinder, and therefore a man after my own heart, his contribution to Twitter and the community in general more than warrant his inclusion in this series. A proponent of the "an ounce of prevention is worth a pound of cure," Halavais will frequently update twitter followers with very useful information about cards as they're spoiled that may prevent confusion in the future. A great example of this is exhaustive treatise on the potential pitfalls of playing with Dryad Militant. This article was instantly shared around twitter and various other social media and to my mind is the gold standard for nipping potential problems in the bud. It's instructive without being too narrow to just one card and you should take the five minutes to read it now if you haven't already.
And if you need a rules clarification, (day or night, it almost seems) he's usually on top of it-
@carlsonjj Not end of phase; as soon as Thespian's Stage's ability resolves, before either player gets priority.

— Arthur Halavais (@ahalavais) January 17, 2013
Arthur's an invaluable community contributor and you'll be glad you did once you start following him.
---
That's all for this week, guys and dolls. Join me next week for another exciting installment. If you have a request about who you'd like to see profiled next (financier, grinder, writer, shop owner, cosplayer, 3D alterist) hit me up in the comments section, or follow me on twitter. One of these days I'll make the case for following me on twitter… once I run out of guys like Riki and Arthur!
Comments
comments