Premium Deck Series: Slivers – Spoiler and Decklist

As with all of our spoiler lists, only fully revealed cards will be displayed here.  Cards with missing game text will not be featured.  We will include cards without revealed art and update them appropriately.   Many of these cards are revealed in other languages and translated into English so the exact names and readings of the cards may differ.  I have taken the liberty of creating the cards myself in a set editor so please forgive some of the artistic deformities.  This is the nature of a Visual Spoiler.  Stay tuned to this page and MTG Realm for the latest spoilers.  Expect commentary weekly on the Gathering Magic main page as cards are revealed.

Full Deck List Spoiler:
CREATURES
1 x Acidic Sliver
1 x Amoeboid Changeling
1 x Armor Sliver
1 x Barbed Sliver
1 x Brood Sliver
1 x Clot Sliver
1 x Crystalline Sliver
1 x Frenzy Sliver
1 x Fungus Sliver
1 x Fury Sliver
2 x Gemhide Sliver
1 x Heart Sliver
1 x Hibernation Sliver
1 x Homing Sliver
2 x Metallic Sliver
1 x Might Sliver
2 x Muscle Sliver
1 x Necrotic Sliver
1 x Quick Sliver
1 x Sliver Overlord
2 x Spectral Sliver
1 x Spined Sliver
1 x Victual Sliver
2 x Virulent Sliver
1 x Winged Sliver
OTHER SPELLS
1 x Aphetto Dredging
1 x Coat of Arms
1 x Distant Melody
1 x Heartstone
1 x Wild Pair
LANDS
2 x Ancient Ziggurat
1 x Rootbound Crag
2 x Rupture Spire
2 x Terramorphic Expanse
2 x Vivid Creek
2 x Vivid Grove

CONFIRMED SLIVERS:
Unimaginable Destruction
Vicious, territorial, and able to share abilities, Slivers are nearly impossible to stop. This new and powerful, 60-card, all foil deck contains some of greatest Sliver cards from throughout Magic history, including several that have never been released in foil before!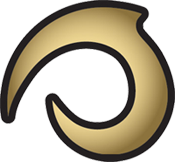 Contents include:
60-card premium foil deck, including 5 rare cards and 1 mythic rare
Exclusive Spindown(tm) life counter
Foil deck box
Strategy insert
Magic "learn to play" guide
Premium Deck Series: Slivers will be available world-wide in English only, and will have a limited print run.
Each card will be a black bordered foil and tournament legal. This means that these cards are legal for use in any tournaments where the original printings are still legal.
Deck Design and Development Team: Ken Nagle and Mike Turian
Release date: November 20, 2009
MSRP: $34.99
---