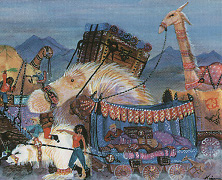 May

10
by Ryan Bushard
News
Today

- Make a Push to get these cards at FNM in July, August, and September

Today

- Aetherworks Marvel wins two Grand Prix

Sun. May. 14

- Thompson squared off against Yuuya Wantanabe in the Finals.

Sun. May. 7

- Three trophies, nearly 4300 players

Wed. Apr. 26

- Felidar Guardian gets an emergency ban.