Theros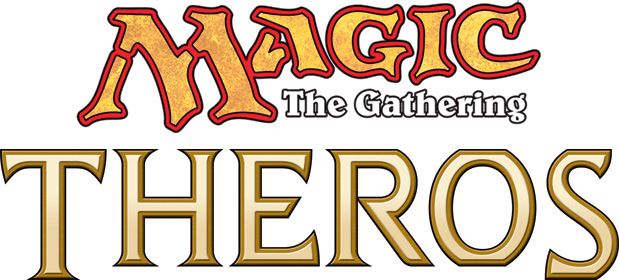 With the cryptic promise of Greek and Roman mythology, Theros is a new plane primed with flavor.
Set Name
Theros
Block
Set 1 of 3 in the Theros block
Number of Cards
249
Prerelease Events
September 21-22, 2013
Release Date
September 27, 2013
Launch Weekend
September 27-29, 2013
Pro Tour Theros Dates
October 11-13, 2013
Game Day
October 19-20, 2013
Pro Tour Theros Formats
Swiss:

Standard Constructed
Theros Booster Draft

Top 8:

Official Three-Letter Code
THS
Twitter Hashtag
#MTGTHS
Initial Concept and Game Design
Mark Rosewater (lead), Ethan Fleischer, Ken Nagle, Zac Hill, and Jenna Helland
Final Game Design and Development
Erik Lauer (lead), Zac Hill, Dave Humpherys, Doug Beyer, Shawn Main, and Tom LaPille
Languages
English, Chinese Simplified, Chinese Traditional, French, German, Italian, Japanese, Korean, Portuguese, Russian, Spanish

You'll be able to experience glory on September 27, 2013. The official announcement can be found here.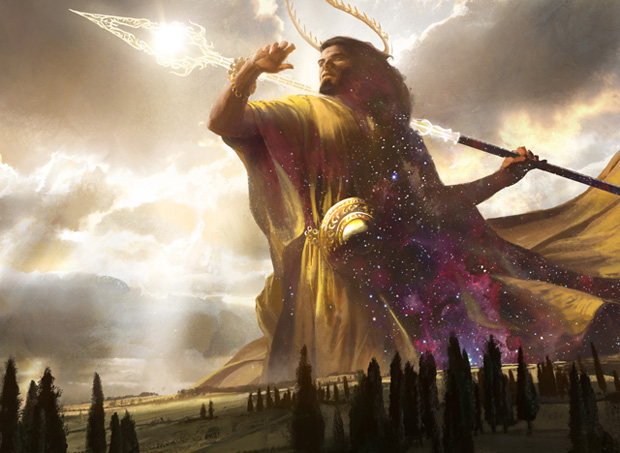 ---

---