Wizards' EDH Changes: New Decks & New Name

Today Wizards' announcement confirmed many suspicions around today's EDH announcement. They are announcing five different pre-constructed 'Commander' decks, each composed of a unique color "wedge" being two allied colors and the color which opposes them (ex:



,



) The announcement also included news that the casual format "Elder Dragon Highlander" is being renamed to "Commander." The news was announced in two articles on Wizards.com, first being a Commander Changes FAQ from Aaron Forsythe, and the second being the Arcana section 'Announcing...' article.
Commander Decks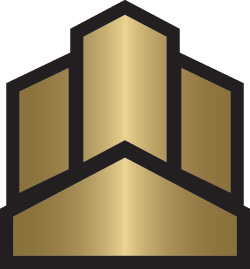 Release Date: June 17, 2011
MSRP: $29.99
Languages: English, French, German, Italian, Japanese, and Spanish
Design: Ken Nagle (Lead), Mark Gottlieb, Scott Larabee, Ryan Miller, Mark Purvis
Development: Mark Globus (Lead), Peter Knudson, Erik Lauer, Ryan Miller, Lee Sharpe
Launch Parties: June 17-19, 2011 (at participating WPN locations)
Commander Format Key Points
Aaron Forsythe's article focused on the changed to the Commander (previously EDH / Elder Dragon Highlander) format. Below are the key points taken from his article.
EDH has been dropped as the format name, it was dated and is being changed over to Commander to also more closely highlight the Command Zone.
Format's website has moved from dragonhighlander.net to mtgcommander.net (You better check it out, there's a spoiler for the Commander products...)
The product is their 2011 Casual summer product following up Archenemy and Planechase.
The Commander decks outlined above will contain new (and old) cards for use in the format. Allowing Wizards an outlet for more multiplayer craziness.
Each Commander deck will be a three color "wedge" and will feature an exclusive General as well as a foil oversized version (likely Planechase / Archenemy sized...)
MTGO Commander will be brought in line with the physical cards version.
Magic Commander will be printed in numerous foreign languages (as noted above.)
The Council that oversaw EDH will remain in control of the new Commander format.
Update: We had previously incorrectly reported that the 'wedge' was the three neighboring colors. Thanks to @Dr_Jeebus for bringing this mistake to our attention.
Comments
comments