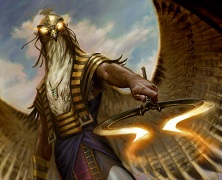 Apr

04

Reprints can wreak havoc on your collection's value, but Jon has some tips to minimize the impact!
News
Today

- Two Team Limited Grand Prix close out Amonkhet Limited

Mon. Jun. 19

- Feel the destructive power of Nicol Bolas

Sat. Jun. 17

- Snack Time Podcast shows off its exclusive preview card for Hour of Devastation!

Sat. Jun. 17

- Three Grand Prix and tons of Hour of Devastation

Thu. Jun. 15

- Changes to the Pro Tour Schedule and a Team Trio Event!