Gatecrash: An Infographic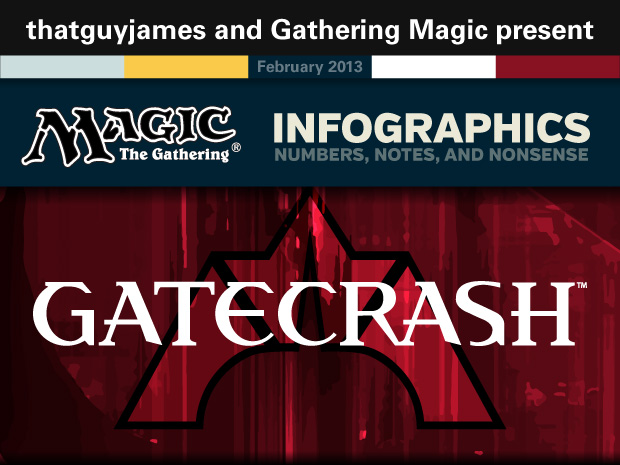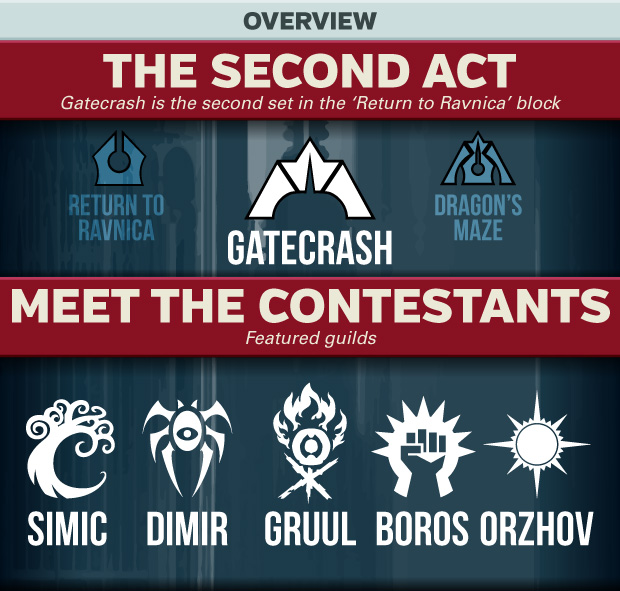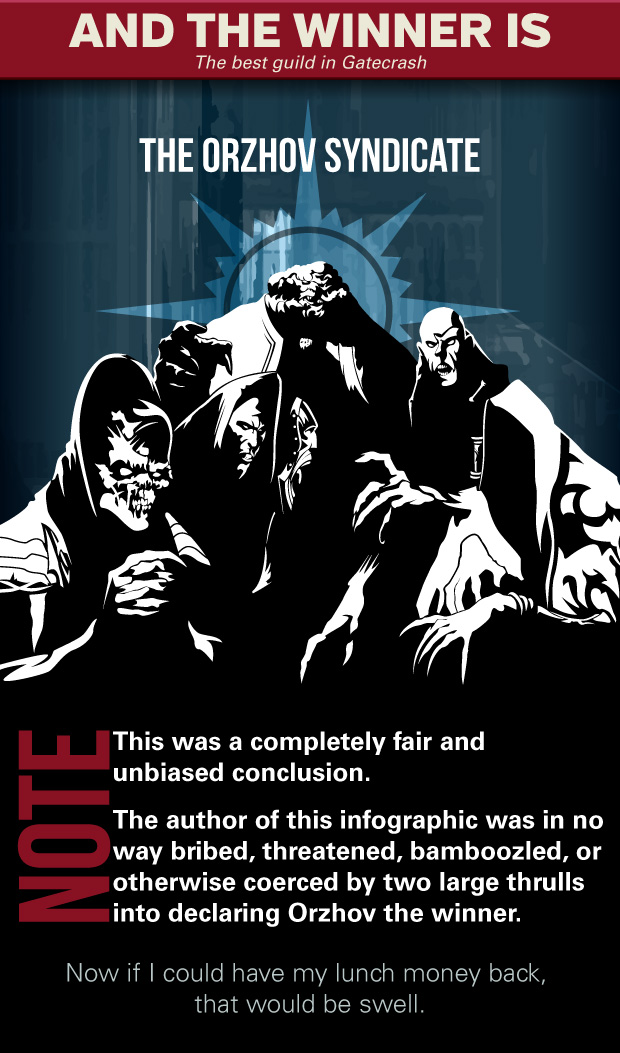 News
Today

- Sneak a peek inside the box of the Magic Strategy boardgame with Ricardo Conde.

Today

- Sigrist slices through the competition with Red-White aggro.

Sun. Jul. 5

- Bonanni shows his prowess with Monastery Miracles.

Tue. Jun. 30

- Orator of Ojutai hits stores this September!

Mon. Jun. 29

- At the next Pro Tour you'll scry after mulligans and keep your lands in back.