Gatecrash: An Infographic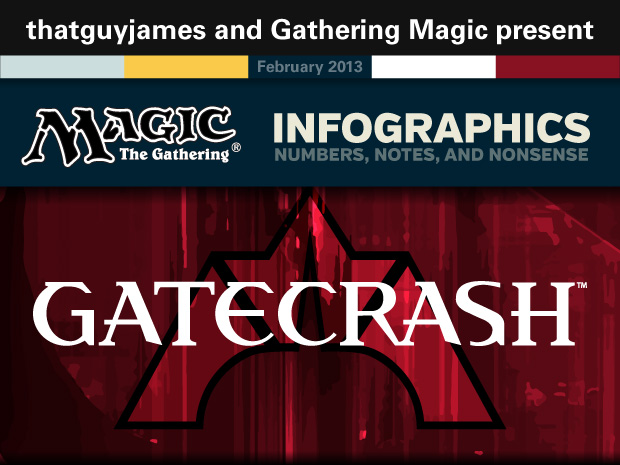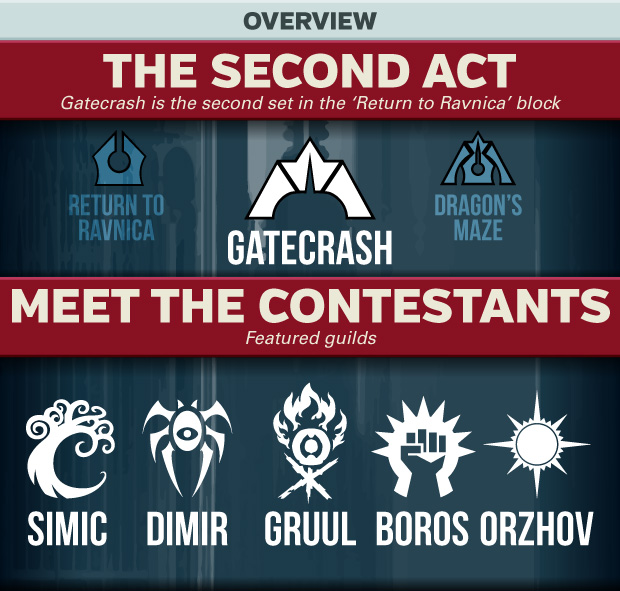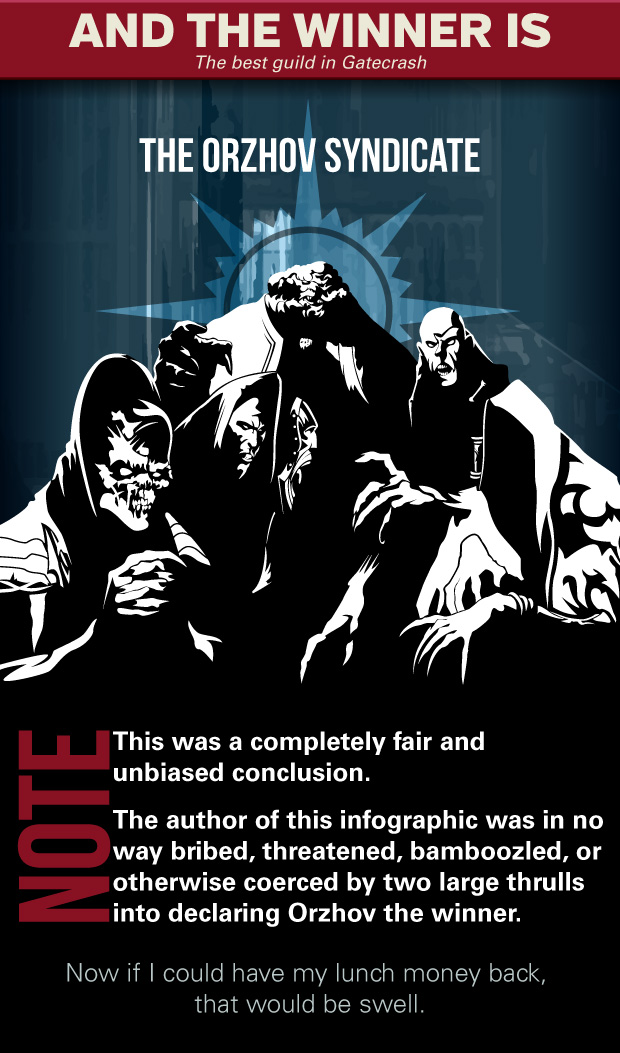 News
Sat. Sep. 13

- The community takes the trophy home again!

Fri. Sep. 12

- The latest Commander rules update streamlines and changes up the banned list!

Thu. Sep. 11

- Sultai Charm is this year's foil promo!

Mon. Sep. 8

- Spectra Ward gets there!

Thu. Sep. 4

- Congratulations to Erin Campbell on her invitation to the MTGOCC!