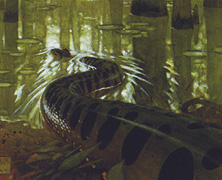 Jul

10
by Abe Sargent
News
Today

- The first expansion for Arena of the Planeswalkers lets you play as an Eldrazi

Mon. Oct. 5

- Be ready to share your feelings on Magic Online

Fri. Oct. 2

- This weekend you can play Magic to raise money for Extra Life

Mon. Sep. 28

- Dig Through Time headlines the changes to the banned and restricted list

Thu. Sep. 24

- Do battle with these preconstructed decks!