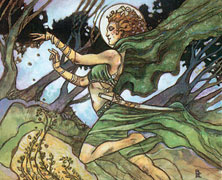 Sep

08
by Josh Begerow

Guest author Josh Begerow talks about finding balance in your Magic life and your real life.
Tags: balance, guest, Josh Begerow
News
Thu. Oct. 30

- Wizards Accounts takes your DCI number and Planeswalkers Points mobile

Thu. Oct. 30

- The DCI has acted again against cheating in tournament play!

Tue. Oct. 28

- New cards and mechanics have been spoiled early!

Mon. Oct. 27

- Magic Online updates its reimbursement policy

Mon. Oct. 27

- Philadelphia crowned new champions for Legacy and Vintage!