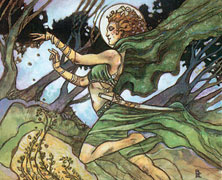 Sep

08
by Josh Begerow

Guest author Josh Begerow talks about finding balance in your Magic life and your real life.
Tags: balance, guest, Josh Begerow
News
Thu. Nov. 20

- Fate Reforged may include new colorless cards!

Thu. Nov. 20

- Discover February's FNM Promo

Tue. Nov. 18

- Desert Bus for Hope brings games to children

Sun. Nov. 16

- Brian Braun-Duin builds his Legacy with a second Grand Prix title.

Sun. Nov. 16

- Gerschenson Cruises Past the Field in GP Madrid!